POWER AND CONTROL
Teen Dating Violence
Everyone deserves a healthy relationship.
Teen girls report experiencing physical or sexual dating violence.
Teen boys report experiencing physical or sexual dating violence.
Teen girls said a boyfriend threatened violence or self-harm when presented with a breakup.
What is Teen Dating Violence?
Teen dating violence is a type of intimate partner violence. It occurs between two people in a close relationship. It can include four types of behavior: physical violence, sexual violence, psychological aggression, and/or stalking. Teen dating violence can take place in person or electronically, such as repeated texting/messaging with an app or posting sexual pictures of a partner online without consent. Unhealthy relationships can start early and last a lifetime. Teens often misunderstand behaviors, like teasing and name-calling, as a "normal" part of a relationship—but these behaviors can become abusive and develop into serious forms of violence.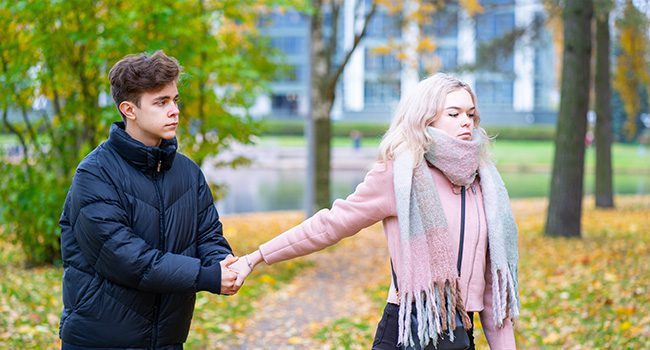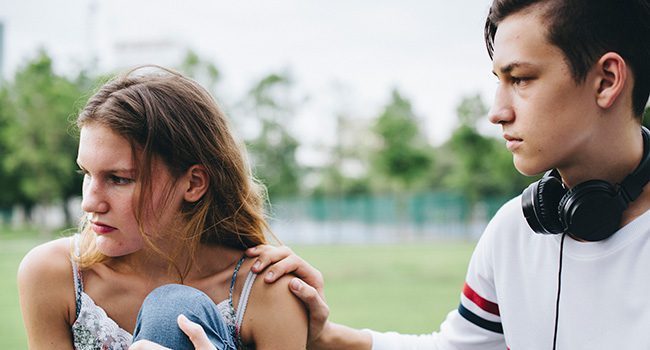 One of our amazing high school youth leaders, Mars Alcamo, created this impactful video on the topic of Oppression and Teen Dating Violence.
One of our very talented Prevention Educators, Briana Neben, presents a TEDx talk on Preventing Teen Dating Violence from the Inside Out.
Impact of Dating Violence on Teens
Youth who are victims of teen dating violence are more likely to:
How to Talk to Your Teen?
If you are a parent or caregiver and would like to learn how to approach this topic with your teen, please visit the link below for more resources and guidance. Although these conversations may be tough, your teen needs your guidance and support to know they deserve respect and healthy relationships.
educate
LEARN MORE, DO MORE
Request a Presentation
Being a survivor of abuse, I found by helping survivors heal, they have helped me as much as I've helped them.
1st annual
One Conversation Conference
Live Violence Free Presents the 1st Annual Virtual One Conversation Conference on May 20, 2022. 
The conference is focused on trauma & victim services. We encourage clinicians, therapists, social service professionals, victim advocates, educators, and students to attend.
Earn Continuing Education Credits & Register Today!
July is Live Violence Free
Awareness Month
Every year, LVF provides 6,983 services to survivors of domestic violence.
Get Connected
Join our network to receive email alerts and be the first to take action toward creating a community free from violence.